Beef has a lot of nutritional value and be the delicious food. If you know how to process the live beef so while enjoying the taste will be very attractive. Let's learn some of the best delicious dishes below in the world.
Beef is very popular Korean food. Yukhoe beef steak is kept fresh from beef. It is cooked together with eight kinds of spices so it brings a very special taste in the heart of lovers of Korean cuisine. Once you come to Korea, you can not enjoy this delicious  taste and unique food of Korea.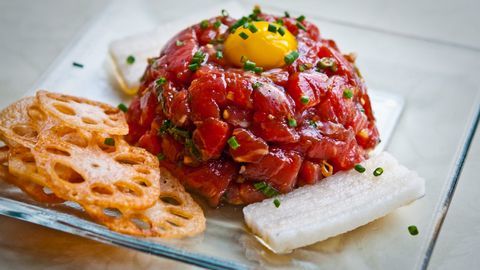 In addition to famous pastries, the live beef is also the dish that diners in the sunrise country want to enjoy the most. The beef is then chilled or ripe before being wetted. That is the process of processing Tataki beef in Japan. The taste of the fruit juices combined with them will make you feel so good.
Tartare is cooked with minced beef, mustard, wine, olive oil, parsley, green onion and raw eggs. Do you believe that this dish has been included in the list of 25 dishes to try in the life or not? This is extremely popular dish at the French cuisine. In addition, raw beef is combined with mayonnaise, cucumber and toast is worth a try! Eating live beef is not as scary as you think.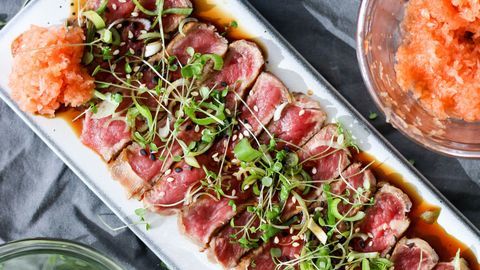 In Italy, sliced ​​beef sliced ​​1mm thin with fish and olive oil and lemon, and eat when it is cold, it is more interesting. When you eat beef steak and a little spinach with a piece of biscuits, this way of eating is a bit strange, but the taste will stimulate your taste a lot.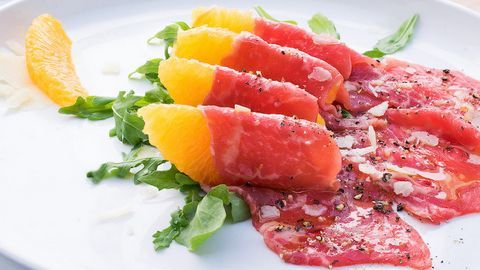 Parisa is a unique dish that beef is eaten with biscuits in Texas. This dish should have enough ingredients such as jalapeno cheddar, cheddar cheese chopped, onion, lemon juice, garlic powder and salt. Especially this beef will be served with biscuits.