The economy is still poor based mainly on forests and the Mekong River, but with its efforts, the life of the Laos people is increasing. Coming to Laos is coming to the land of Buddhism, which has the highest ratio of temples to population in the world with a total of 1,400 temples.
The temple is associated with the school, the whole life. Visiting Laos, I was quite impressed with the unique architectural pagodas and fancy curved roofs. Along with temples are festivals year-round, every month there are. The festival is an occasion of jubilant entertainment and singing of the Lao people. During the festival, the Lao people play mainly, dances are dull, traditional dances bustle everywhere.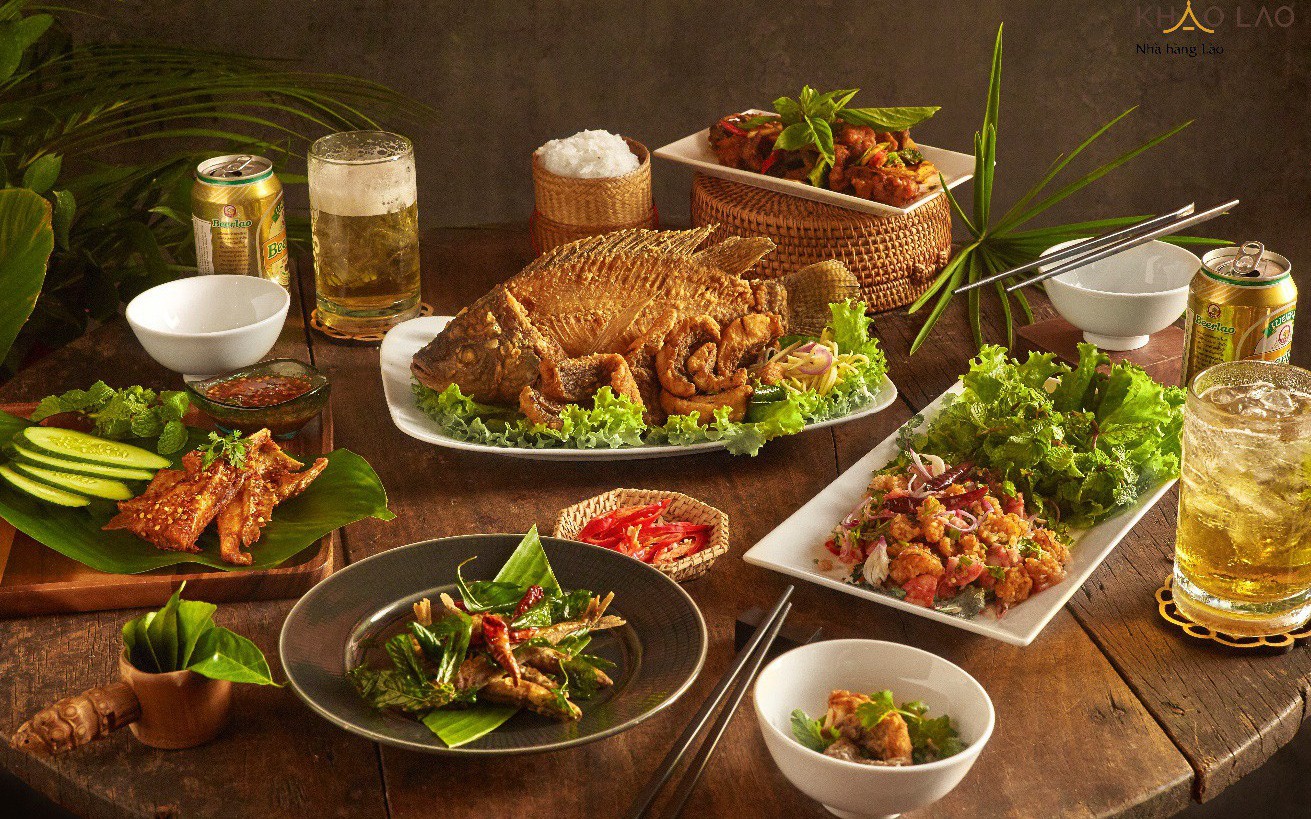 The most unique and impressive is probably Lao cuisine. Food style similar to neighboring countries of Cambodia and Thailand: spicy, sour and sweet. However, Lao cuisine has its own unique characteristics. Lao people mainly eat rice. However, they often eat sticky rice, using sticky rice, not ordinary rice. This is the leading popular food in this country.
Laotians believe that eating "sticky rice" will last for a long time, which helps them to be full of energy throughout the working day. Glutinous rice balls are held in small pieces, then picked with your hands, not with chopsticks. Because of that habit, the Laotians have Lam rice as the most special dish.
Laotian dishes are characterized by the use of spices such as ginger, tamarind, lemon leaves, and many types of very hot chili peppers. The main flavor of most dishes has a lot of chili. Chili is an integral part of Laotian cuisine and its spicy taste has become a cultural trait. Chili alone has dozens of dishes: from fried chili peppers, pickled chili peppers, satay peppers, stewed chili peppers, boiled peppers …
The typical dish of Laos is a mixture of spicy and sweet, neutralizing more herbs. Cheo fish sauce and Cheo sauce include buffalo skin, grilled chili, roasted garlic, galangal, sugar and herbs mixed with herbs or fish sauce including chili fish mixed with chilli, lemongrass, onion … almost every house has it and fish sauce Lao people use it very popular.