Korean royal dishes are always made from the best ingredients and elaborately prepared, paying attention to every detail to ensure the elements are beautiful, delicious, nutritious and safe.
Cuisine is always an interesting aspect of the culture of a country. The Korean dynasties attach much importance to royal cuisine, developing to become a symbol of kingship for the longevity and prosperity of the dynasty. The royal dish is the crystallization of Korean culinary arts, as well as the foundation for typical Korean cuisine.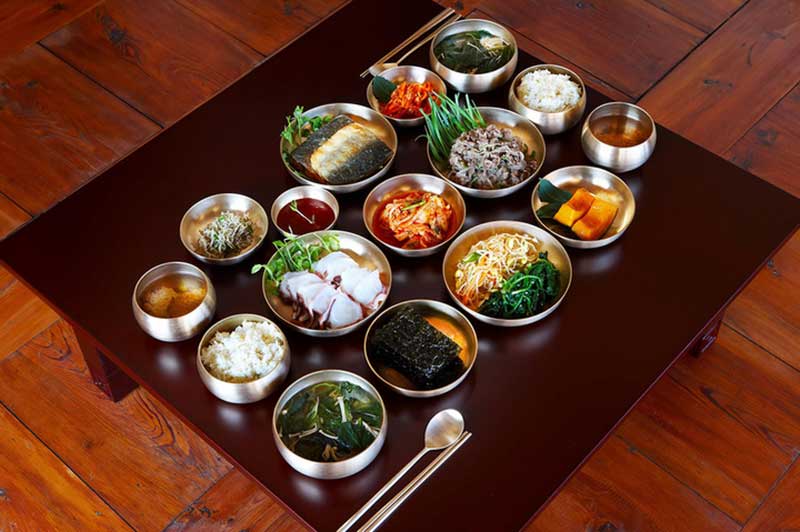 The journey to restore Korean cuisine and court culture initially faced many difficulties, but with the help of the Government and researchers has achieved great achievements.
Korean royal dishes are always meticulously prepared, with attention to detail. Skilful court chefs have created nutritious dishes from the best quality agricultural products and seafood, which are rigorously selected from all parts of the country. Behind a meal prepared for a king has special meanings that show the respect, the hard work of the people through the food they make.
People harvest crops, fish or hunt animals and offer only the best to their king, so when those foods are processed and offered to the king. The king was able to understand the lives of the people and the conditions that changed with the seasons, without having to travel across the country.
In the history, chefs and researchers of Korean royal dishes have spent a lot of time and effort to restore Korean royal cuisine completely. However, to restore the lost royal dishes, culinary researchers need to devote much effort to finding the original recipe of the dish.
As simple as figuring out how to cook broth in royal dishes is also very complicated: using traditional stoves, continuous fire soup, simmer for many hours, ingredients to cook broth must be food. from animals raised naturally, combined with some special spices.
Many of the lost Korean royal dishes have been restored, reappearing from the tables of big luxury restaurants, to family meals. There are many artisans and researchers who have devoted their lives to acquiring, maintaining, preserving and reproducing the original royal cuisine from materials, recipes, plate presentation to taste.