The Pearl Island of Phuket is not only known for its clear beaches, fine white sand beaches and vibrant activities but also known by tourists for its unique cuisine. In fact, Phuket culinary paradise is worth exploring, follow this article to see if there are any of Phuket's foods that we recommend!
Thai cuisine is divided into 4 regions, each of which will be influenced by different cuisines of the country and has different ways of cooking and seasoning, thus making Thai cuisine should be unique and attractive to visitors.
Northeastern Thai cuisine influenced by Laos, sticky rice is the main dish and often combined with meat, pork blood, papaya mannequin, grilled fish, grilled chicken …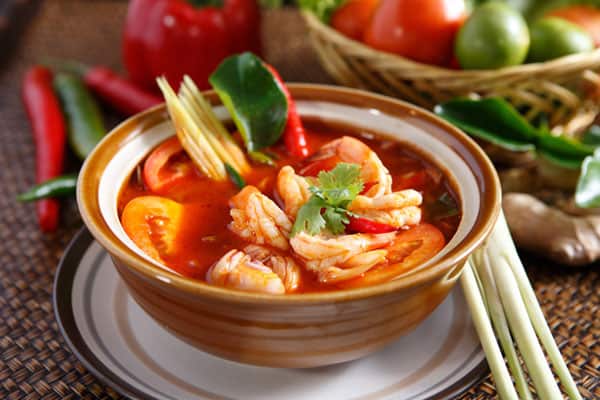 Central Thai cuisine is a combination of regions of this country. Foods in the Central region influenced by royal cooking should be elaborate and sophisticated, and they prefer to eat soft, smooth and slightly sweet dishes. The presentation of the food is also very artistic and beautiful.
Traveling to Phuket without enjoying street food is really wasteful. Because the stalls selling food along the street in Phuket are not only attractive by taste, color but also very affordable prices.
Suggest a few dishes you should try on the go or food markets such as dim sum, roti, grilled skewers and lots of sweet dishes like coconut cake, Thai pancakes, coconut cream sponge cake, coconut milk custard and pumpkin.
You just have to fill the stomach but do not worry where the money will fall because the price of these snacks is not too expensive, it only falls about 50 baht. If you've enjoyed street food, you should also go to restaurants for other experiences of Phuket cuisine.
Kan Eang Seafood is one of Phuket's most famous seafood restaurants. Fresh seafood is what attracts many people. You can directly select the fish, squid, shellfish … alive from the water tank. After that, the chef will catch and process as required by you.