Before traveling to a country, apart from the legal regulations, customs and famous tourist sites, food culture is also a thing that attracts tourists' attention. The United States is a country with diverse ethnic and cultural colors. Cuisine also thanks to that extremely rich. But it is still possible to identify American culinary culture through popular eating styles and trends.
Breakfast is often overlooked or just a light meal with a cup of coffee or a glass of juice with scones or some cereal with fresh milk. It can also be fried eggs, toast, juice in families who have early preparation time. The lunch that is often used on the spot made with popular food is sandwiches, hamburgers and hotdogs. It is not difficult to understand that America is the origin of big fast food brands McDonald, Burger King.
Dinner is considered the main meal of the day. Dinner with a variety of dishes including appetizers, main courses, desserts and accompanied drinks. Before going to bed, many Americans have a habit of eating light as children often drink milk or eat pastries, and adults often eat fruits, cakes and some wine or spirits.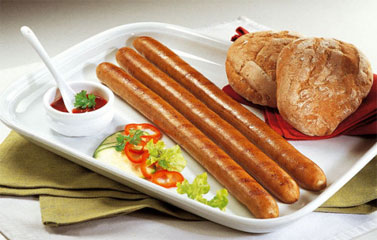 American diets are quite large but they are also very economical and scientific. There is no love to eat or leave leftovers on the table. On the American dining table, the dishes are up to the menu to provide the most nutritious, if you go to a restaurant, learn to order food only in your ability and pack it home if the dyke is left.
Some popular dishes in American culinary culture:
Hot dog: a type of sausage in which meat is finely ground, eaten with bread
Pizza: Appeared in the US since the beginning of the 20th century and developed with the form of delivery to home. To this day, pizza has been present in almost every country in the world. In each place, people create their own culinary characteristics.
Hamburger: the most popular food in the United States and shows its influence all over the world with pictures of fast food restaurants open 24/7, fast, compact and convenient.