Most people now know that seafood is a high-nutrition food product, but they do not fully understand what is contained in seafood, and this lack of knowledge has led many people to have a wrong opinion. Mistakes about using and consuming seafood.
In fact, seafood is a food rich in protein, calcium, omega-3, iron, vitamins and low saturated fat content.
These nutrients make you feel full without consuming too much food. Therefore, it is wrong to eat seafood to gain weight, even seafood is one of the effective weight loss foods that are often included in safe weight loss menus.
However, it is not so that you can eat seafood without worrying about its effects, because seafood does not cause weight gain, but the processing is one of the causes of this situation. . Specifically, if you want to eat seafood to lose weight, eat simple processed seafood dishes such as boiled, steamed. Eating seafood is an effective way to lose weight.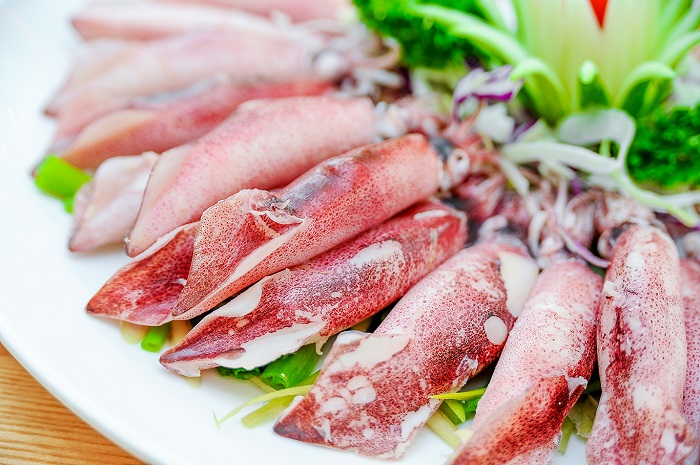 Shrimp provide plenty of calcium which is very good for preventing osteoarthritis diseases for fat people. At the same time, shrimp contain a lot of protein and unsaturated fat, quickly giving you a feeling of fullness without eating too much.
Some recommended shrimp dishes such as steamed shrimp, shrimp salad, …
Mackerel is one of the most effective foods for weight loss that most nutrition experts recommend. Mackerel contains many substances that support the body's fat burning process, giving you a healthy, balanced body. Mackerel is recommended for low-salt dishes such as grilled mackerel, grilled mackerel.
Oysters, mussels, clams, clams belong to the mollusks group, live on the coast, this seafood provides sufficient protein for the body to help maintain activity in the long run. At the same time they contain more iron and selenium, these are substances that help boost the metabolism, helping the body to burn more calories than usual.